PRODUCTS : CABLES : ULTRA INTERCONNECTS
MusicLink Ultra Interconnect
MusicLink Ultra transfers the richness, authority, and spaciousness of the best music sources and reveals more low level tonal and harmonic qualities of individual instruments than any other cable in its price range. The gold plated, precision locking RCAs guarantee the best energy transfer between components.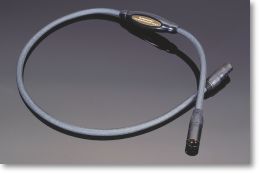 MusicLink Ultra Balanced Interconnect
Balanced MusicLink Ultra is a balanced cable designed for high resolution differentially balanced applications. It is often found in professional settings. Balanced Ultra features tighter parts tolerances, superior network topology, and broader control over the music range than Balanced MusicLink Super.
MusicLink Ultra Phono Interconnect
Ultra Phono Interconnect transmits the richness and nuances of your favorite records as you've never heard before. We use high quality RCA plugs with locking ground connections and gold-plated elements. The cables are hand-assembled with great care and employ the finest soldering techniques. The stranded OFHC cable is insulated with teflon instantly after it is drawn, to prevent oxidation and ensure maximum purity of signal transfer. For even greater resolution and control of delicate phono signals, try our Reference Phono Interconnect. All of us at Transparent Audio enjoy listening to LP's for their unique naturalness and ease. In fact, records figure largely in the listening laboratory when we're designing and evaluating our products. Transparent Phono Interconnects are terminated with RCAs at both ends, but we can make XLR, Fischer or other custom terminations to fit your phono preamplifier or tonearm. If your tonearm has DIN outputs, use our DIN-to-RCA Wiring Harness with a Transparent Phono Interconnect.